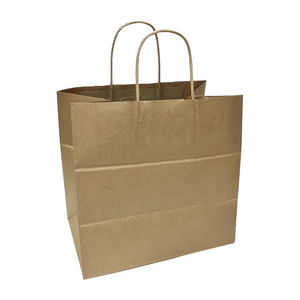 Dimension: LWH 305 X 180 X 425mm
Mother of all paper bags with 50% larger capacity than our standard size paper bags.
Our 100% virgin kraft paper bags now comes with wider base (180mm) and up to 30% thicker (120gsm) compared to conventional paper bags sold in the market. Maximum weight load of up to 5kg and the paper bags are suitable for all of our biodegradable food containers sold in our store.