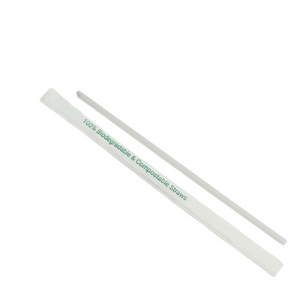 Product Code: ST05

Dimension: 210 mm length, 5mm diameter
Our biodegradable & compostable straws are made out of bio-plastics derived from starch of natural corn, cassava and wheat. Unlike paper, and rice straws, PLA straws doesn't dissolve and disintegrate in water and will remain intact even after a long time.
Yet, when recycled and decomposted, PLA straws will break down naturally back into soil.
Individually paper-wrapped straws for extra hygiene purpose. 
Ideal for: